Animals that burrow under concrete – There are many animals that can be found living underneath concrete sidewalks and parking lots. These animals typically do so in search of food, shelter, or protection from predators. While some people may consider these creatures to be pests, they play an important role in the overall ecosystem. In this blog post, we'll take a closer look at some of the most common animals that burrow under concrete and what you can do to help protect them.
What is a burrowing animal?
Burrowing animals are animals that live in underground tunnels. There are many different types of burrowing animals including rodents, snakes, turtles and insects. Many species of these animals adapted to their surroundings by developing this unique ability to make their homes beneath the Earth's surface.
The presence of the tunnel allows the animal to live in areas where conditions might not otherwise support it. The environment can be harsh on its surface for an animal with fur or skin, but if they can get below the soil then they're protected from all kinds of elements like extreme temperatures and predators. To stay alive, burrowing animals have also developed several specializations.
Why do animals burrow under concrete?
One reason animals might burrow under concrete is to escape the heat. Concrete can become incredibly hot in the sun, and animals may seek refuge from the heat by burrowing under it.
Another reason animals might burrow under concrete is to find food or shelter. Many animals use their burrows as homes, and by digging under concrete, they can create a safe place to live where there is less risk of being harmed by predators or becoming prey themselves. Additionally, many animals look for food in the soil, and by digging under concrete, they can access food that would otherwise be inaccessible.
Finally, some animals may burrow under concrete because it is simply what they know how to do. Many animals learn how to dig in the soil when they are very young, and if their parents or other animals in their group show them where they can find food by digging under concrete, they will likely follow that example.
Types of animals that burrow under concrete.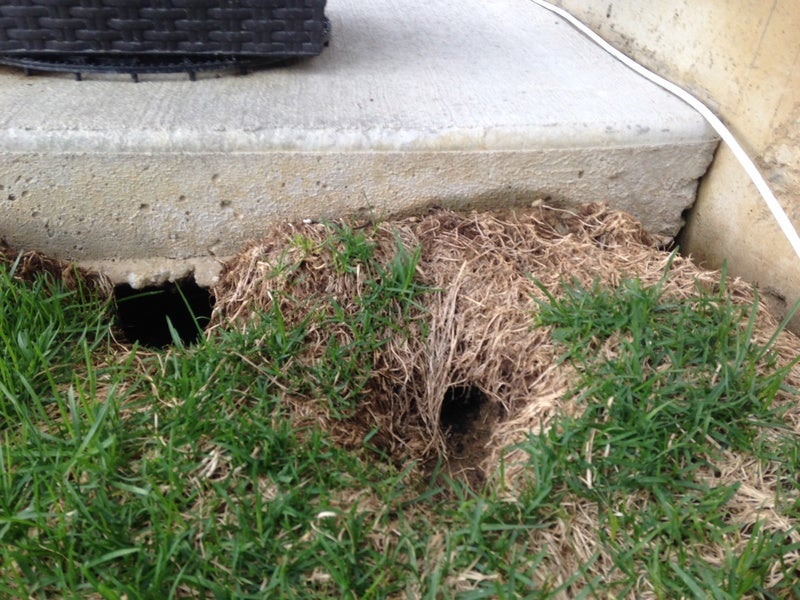 Rats, Mice and Squirrels are generally the animals that often burrow into or under concrete. These animals have very sharp front teeth to gnaw at things, they are constantly growing so it is important for them to wear them down. They also have very keen senses of smell which allow them to easily detect substances such as cement where they can then continue digging in order to look for food sources.
If any other area is not particularly suitable for whatever other reason, i.e., there may be heavy machinery working on site near by, the construction site itself poses a large enough disturbance for them (they do not like loud noises), all or some of these factors will encourage an animal(s) gain access through this particular point in order to avoid such disturbances.
What happens after the animal gets under the slab?
Once an animal has made its way through a crack or gap in order to gain access into your property, it will proceed to continue digging and burrowing within your building's structure which frequently goes unnoticed for several months and can generally go undetected unless there is some sort of indication that something is amiss.
By the time you realize there is a problem it could be too late as they have already established themselves and are now using your walls as their own personal highway giving them easy passage throughout your entire home or business premises. The most common reason people are given when inquiring with us about this issue is due to large amounts of droppings being present throughout their property and this is generally a good indicator that an infestation is already underway.
What damage can they do?
The amount of damage an animal can do while tunnelling under concrete varies depending on the animal in question. Rats and Mice for example, will commonly chew through electrical wiring which can lead to sparks and fires, not to mention the potential for costly damages repairs. They also have a tendency to gnaw through water pipes and gas lines which can cause extensive flooding or gas leaks.
Squirrels on the other hand, are more likely to cause physical damage as they tend to be larger in size and their claws can easily penetrate sheetrock or other building materials. They are also to strip insulation from around wires which again can lead to electrical fires. All animals are capable of causing extensive damage to your property in search for nesting materials or food sources and there is really no sign that they have visited until you see droppings which can be potentially harmful if ingested.
How do I prevent this in the future?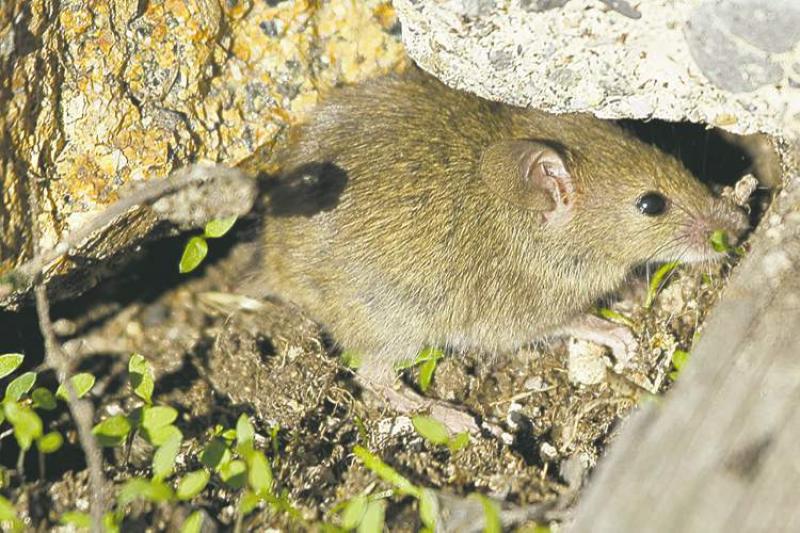 A good prevention plan includes an inspection of any construction site prior to pour, ensure that ALL cracks and gaps are sealed off with the appropriate materials (not plaster) which is specifically designed for use on highly trafficked areas such as this. These products generally include some form of wire mesh embedded within it which restricts even the smallest pests from gaining entry through these points thus preventing problems before they start.
There are also specific products available at most hardware stores for treating the soil around your property in order to discourage any burrowing activity before it begins. It is important to note that even if you do take all of these precautions, some animals are simply more determined than others and will find a way in no matter what, but at least you will have done everything within your power to help minimize the chances.
FAQs about animals that burrow under concrete.
Do animals that burrow under concrete live in the ground?
No, animals that burrow under concrete do not live in the ground. They typically live in open areas such as fields, prairies, and deserts.
Why do animals burrow under concrete?
There are a few different reasons why animals might burrow under concrete. One reason is to create a safe place to live where they are protected from predators. Another reason is to find food or shelter from the weather.
Are there different types of gophers?
Yes, there are different types of gophers. Two common types are pocket gopher and northern pocket gopher. Like their names suggest, the most notable difference is that pocket gophers have external cheek pouches that they use to carry things to eat or store food in their burrows. Northern pocket gophers have very small or lack cheek pouches.
Conclusion
We would like to thank you for reading this blog post. If you have any more questions about the animals that burrow under concrete or need help with your project, please leave a comment below. Thank you!