How Long Does It Take For Hydraulic Cement To Dry – There have been many cases where cement did not set in time but was put into use causing cracking and subsidence, adversely affecting the quality and reputation of the construction unit.
To ensure the quality of construction works and how long to use dry cement is something you need to know. What are you waiting for? Let's find out the secret of how long does it take for hydraulic cement to dry in the article below.
Why is it important to keep cement and concrete dry?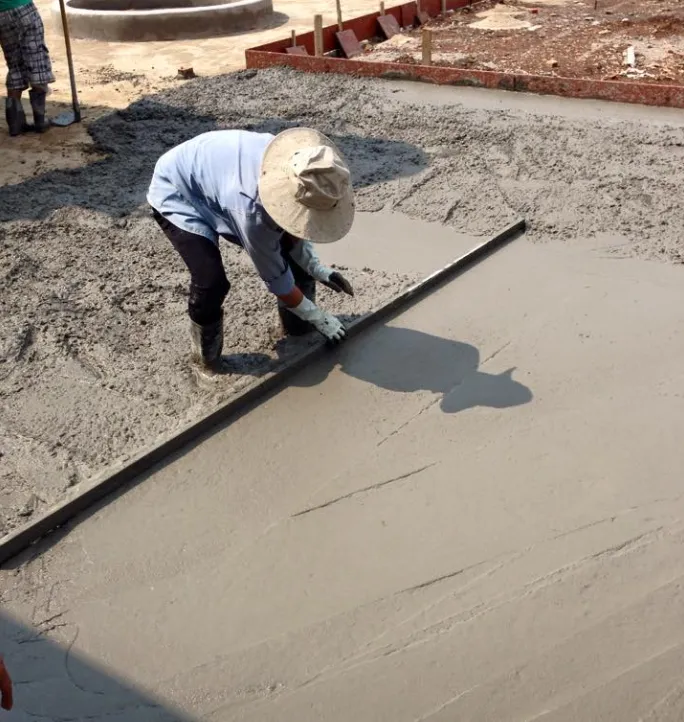 In order to keep the house or construction sustainable, the concrete structure must be hard and strong enough to be a lever to help the construction item be more solid.
Although cement is hydrophilic, once combined with water, it can solidify after a certain period of time.
Concrete after being mixed from cement in accordance with the prescribed ratio, but if not complying with a number of technical standards, it is not possible to achieve the perfect hardness and dryness.
Here, the quality of concrete is good if and only if it is cured in a certain humid environment and without any external impact or impact.
The longer a certain moisture must be kept, the more perfect the concrete will be.
Therefore, it is impossible to look at the outside and rush to judge, even though the concrete has peeled, it can be seen with the naked eye to a certain degree of hardness, but it is necessary to ensure that inside the concrete block, the hydration process is still taking place for maximum concrete strength.
Factors affecting the hydration of concrete
Weather: in a very dry environment, the water content in the concrete tends to evaporate faster than normal, the cement needs water to complete the hydration process, if the process is lacking water, the concrete will not reach the specified strength causing cracking.
Temperature: temperature directly affects the hydration process, if in a normal environment from 20 to 30 degrees Celsius, the cement will hydrate slowly, but if the temperature is above 40 degrees Celsius, the rate of hydration will increase. markedly up.
Impacts from the outside: for large constructions, concrete is kept in formwork with fixed pillars, which is less affected by the outside, but must also avoid being impacted or broken, losing the original structure. of concrete.
For small and medium-sized concrete constructions that are mainly constructed on the ground, they are very susceptible to collisions or strong impacts, which will adversely affect the quality of concrete later.
How to cure concrete during hydration?
Always ensure that the concrete reaches a certain moisture level during the hydration process, in other words, it is necessary to keep the concrete wet for the curing process to be complete.
Spray water or soak water for concrete, for concrete with a wide surface, cover with canvas to block the sun.
The formwork must be kept throughout the process, the formwork in addition to fixing the mold for the concrete layer.
They also have a very good moisture retention effect, wood formwork can spray water directly on the formwork to provide moisture to the concrete.
How long does it take for hydraulic cement to dry
Use a trowel to use every other layer of cement to the crack, then clean the layer, and allow it to dry for twenty-four hours earlier than intending to color the surface.
Also, will hydraulic cement forestall leaks? Hydraulic cement right away stops jogging water or leaks in concrete and masonry, through increasing because it hardens to shape an excellent seal.
It's geared up to topcoat in 15 minutes, minimizing downtime. Hydraulic cements may be utilized in a huge sort of applications, including: Basements, foundations and maintaining walls.
FAQs
Is hydraulic cement strong?
Hydraulic Cement is Weak – Cement of any kind, through itself, has little structural strength – it's why it is most usually mixed with sand and combination to shape concrete, a completely robust material.
Cement by myself is normally used as mortar to "glue" collectively masonry substances like brick, stone or concrete block.
Can you position hydraulic cement over paint?
Hydraulic cement is normally used for patching water-associated cracks and holes in concrete, however it additionally makes a terrific patching opportunity for any sort of cement repair.
Although the chemical residences are barely one of a kind than proper cement, it may be painted over similar to everyday cement.
Can you drill into hydraulic cement?
Hydraulic Cement Prevents Cracking
When you are fastening posts, poles, big bolts or rebar to concrete, drill an oversize hollow and fill it with hydraulic cement.
Soak (however do not fill) the hollow with water from a twig bottle; in any other case moisture might be sucked out of the combination ture through the encompassing concrete.
To Sum Up
The secret of how long does it take for hydraulic cement to dry has been answered in the above article.
Hopefully, through this article, the questions such as how long does it take to dry concrete or how long does it take to harden cement mortar, how to make quick-dry cement that many of our customers have ordered for us have all been answered.